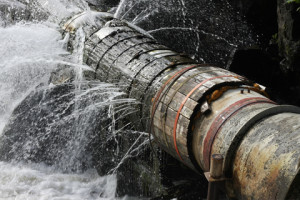 We covered what a good plumber does do in a previous blog post. A good plumber is courteous, polite, well-adjusted to his job, and willing to offer advice and education when asked at a moment's notice. A good plumber knows what he's doing and has experience in the industry that puts his customers at ease. A good plumber is a lot of things, but what exactly makes a bad plumber? Here are some tell-tale warning signs of when you've got a bad plumber on your hands.
He Is Unwilling To Talk About What He's Doing
When a servicemen enters your home, and you can't seem to get out of him what exactly he's going to be doing, that's a problem. Plumbers should be able to be conversational. That's a part of experience that is crucial. Having someone over to repair your home should be smooth and hassle free, there should be no questions unanswered, and you should feel completely at ease. If that is not the case, you might want to rethink your choice of a plumber.
He Makes Promises That Are Too Good To Be True
When someone just begins spouting off all the ways that they are the best at what they do, you've probably got someone in your home with a little too much confidence. By that we mean, he's beginning to tell fairy-tales about his service. This may be well intentioned, but in actuality, it's just another form of lying. The last thing you want in a plumber is dishonesty. This sort of thing happens all the time in the industry, and it's something that Precision Plumbing fights against daily. Just because it happens a lot though, doesn't mean it's acceptable, and we'd advise that you steer clear of these types of plumbers if you want an honest plumbing experience.
He Can't Give You A Reasonable Answer to Why He'll Have To Come Back
Most Plumbing Jobs will be able to be finished on the same day of the start of the project. Most, that doesn't include all, but most. Here's when you can spot a red-flag: when you're left with no reasonable reason why the man left the premises. That's when you can safely determine that your plumber might have some problems. If he didn't give you any answer at all, or left with a couple words, and not much by way of explanation, you can safely assume that there was some sort of problem that he doesn't want to discuss. Bad sign.
Keep this tips in mind when you're looking for a plumber, and you can't go wrong!